Controlled environments
Suited for usage in environments with high hygienic requirements, such as medical facilities (hospitals, clinics, laboratories), food production, pharmaceuticals, etc.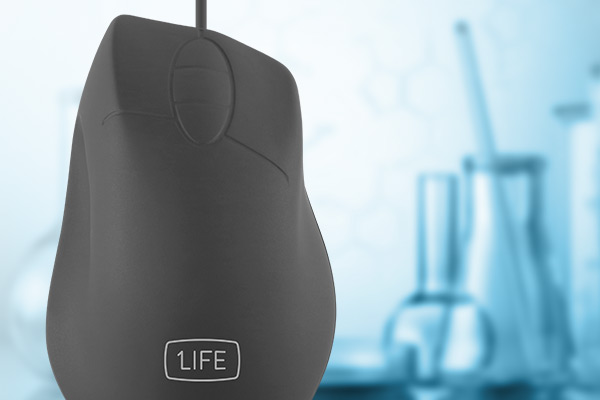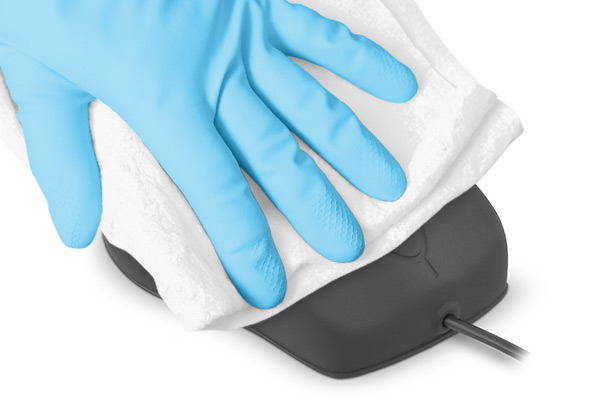 Easily cleanable
Ideal for use in hygiene-sensitive areas thanks to its silicone coating.
Comfortable thumb grip
A better grip that allows a comfortable usage for longer periods of time.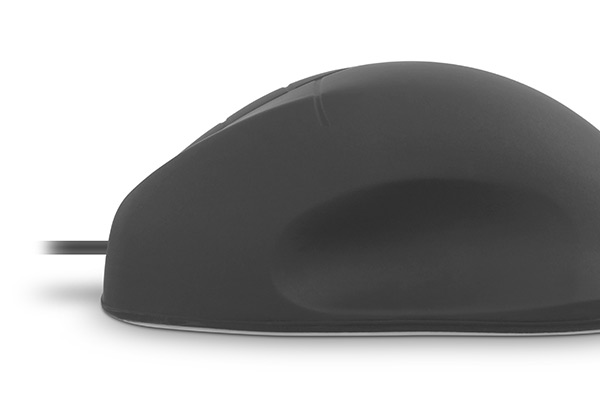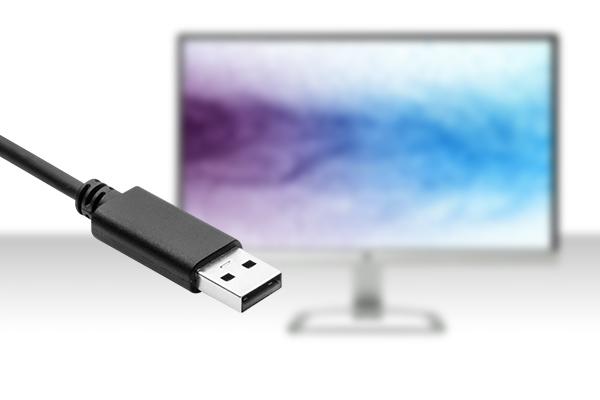 Plug n' Play – Easy setup
Simply connect the USB plug on your computer. That's it! Your 1Life m:cleanmouse is ready to use.
Sensor: Optical
Resolution: 1000 DPI
Buttons: 5
Cable Length: 1.8 m
Connection: USB
Dimensions: 130 x 80 x 48 mm
Weight: 175 g
O.S. compatibility: Windows, Mac OS X, Linux
1Life m:cleamouse Black – SKU: 1IFEKBCLEANMBK | EAN: 5600413204412
1Life m:cleamouse White – SKU: 1IFEKBCLEANMW | EAN: 5600413204429