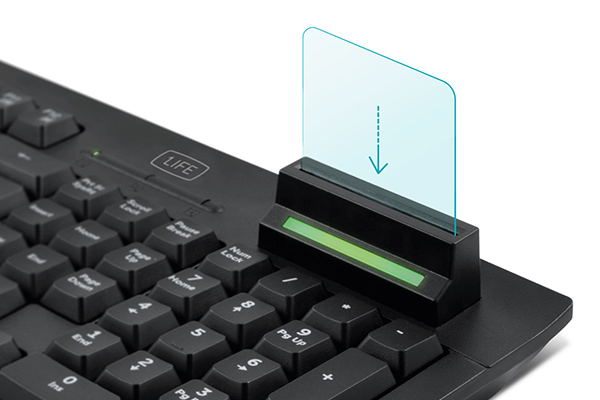 Do more with your citizen card
This keyboard's built-in reader allows you to access exclusive functionalities using your identification card. Practical and simple.
Numeric Pad
Practical and complete, 1Life kb:smart card includes a Numeric Pad for a more fluid and comfortable use experience.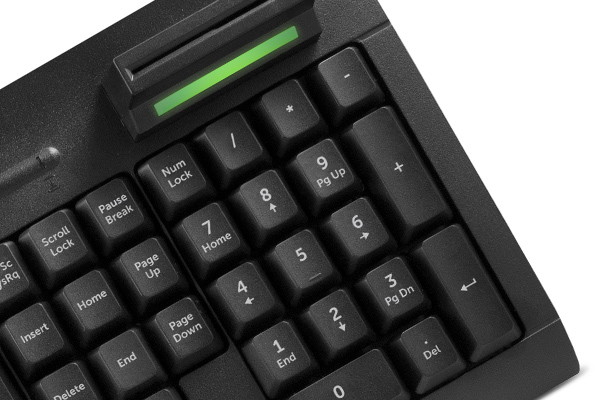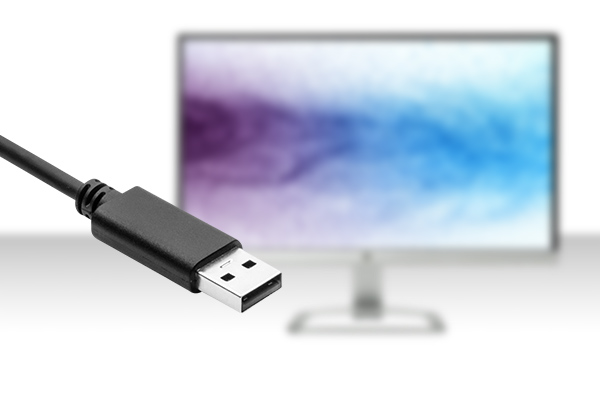 Plug n' Play – Easy set up
Simply connect the USB plug on your computer. That's it! Your 1Life kb:smart card is ready to use.
Connection: USB
Available layouts: PT; ES
Shortcut keys (Fn): Browser; Favourites; Search; Refresh; Stop loading; Next page; Previous page; Email; Music; My computer; Calculator; Mute
Dimensions: 434 x 149 x 47 mm
Weight: 466 g
Cable length: 1.5 m
System requirements: Windows XP / Vista / 7 / 8 / 10; available USB port
Color: Black
Smart card compatibility: Cartão de Cidadão (Portugal); DNI Electrónico (Spain)
PT layout – SKU: 1IFEKBSMTCRDPT / EAN: 5600413203217
ES layout – SKU: 1IFEKBSMTCRDES / EAN: 5600413203224