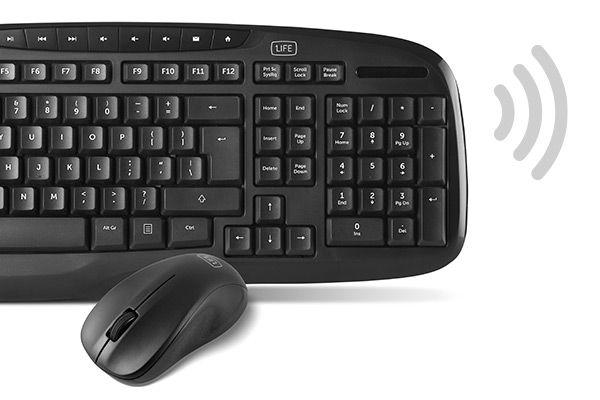 No cables
Enjoy free movements in a wire free desk with wireless technology.
1000 DPI Optical mouse
Mouse with ergonomic ambidextrous shape, 3 buttons and a 1000 DPI optical sensor.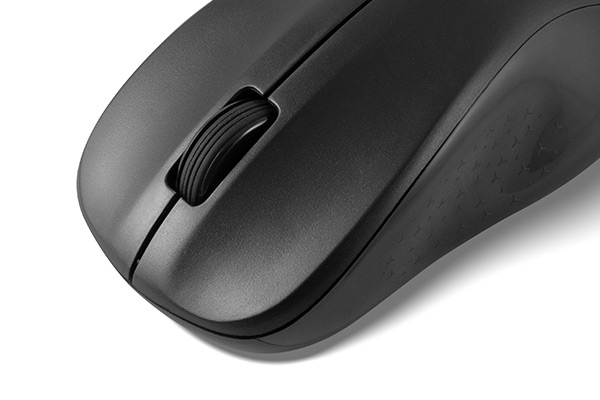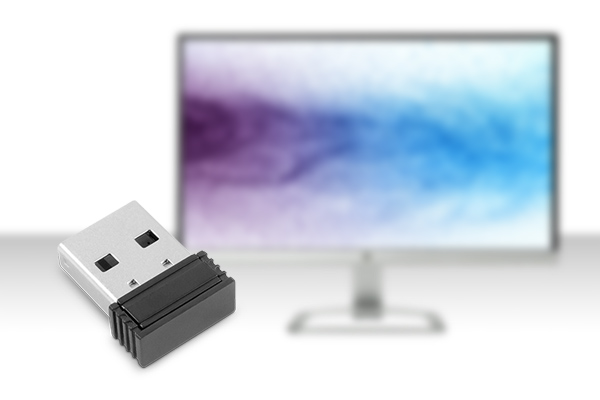 Plug n' Play – Easy set up
Simply connect the USB plug on your computer. That's it! Your 1Life kbw:flow kit wireless is ready to use.
8 Hotkeys
Access basic functions and multimedia commands with only one touch!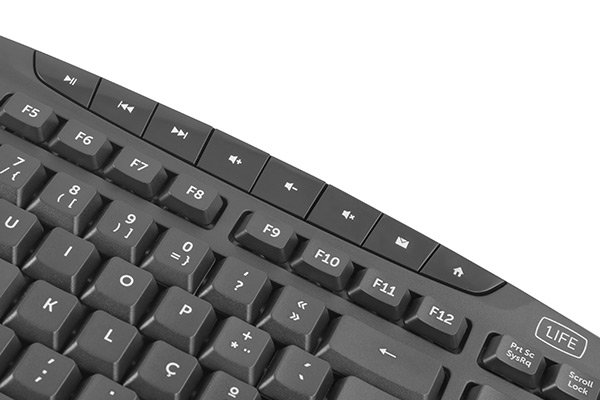 KEYBOARD
Connection: USB (2.4GHz RF wireless adapter)
Available layouts: PT; ES
Power: 2x AAA batteries (included)
Shortcut keys: Play / pause; Previous track; Next track; Volume up; Volume down; Mute; Email; Homepage
Dimensions:445 x 175 x 22.5 mm
Weight: 530 g
Operating distance: 10 m (Max.)
Requirements: Windows XP / Vista / 7 / 8 / 10 or Linux; Available USB port
Color: Black

MOUSE
Buttons: 3
Sensor: Optical
Sensitivity: 1000 DPI
Connection: USB (2.4GHz RF wireless adapter)
Power: 1x AA batteries (included)
Dimensions: 110 x 61 x 29 mm
Weight: 60 g
Operating distance: 10 m (Max.)
Requirements: Windows XP / Vista / 7 / 8 / 10 or Linux; Available USB port
Color: Black
PT layout – SKU: 1IFEKBWFLOWKITPT / EAN: 5600413203750
ES layout – SKU: 1IFEKBWFLOWKITES / EAN: 5600413203767